FB fan David Perez's paella.
Oh, fans. Your food photos leave us overcome with feelings of love. And hunger.

Food Network fans, how do we love thee? Let us count the ways.
We love thee to the depth and breadth and height
Our souls can reach, from the early pangs of hunger
To the overstuffed feeling of a meal enjoyed right
We love thee to the level of everyday's
Most simple meals, as well as great elaborate feasts.
We love thee freely, as cream flows from carton;
We love thee purely, as tomatoes plucked from vine.
We love thee with a passion put to use
In our kitchens, and with a taste-tester's faith.
We love thee with a love we oft reserve
For the finest cheeses, — we love thee with the breath,
Smiles, tears, of all our lives! — and, if fate would choose,
we shall but love thee better after dessert.
Who do we love, exactly? All of you, of course, but we feel especially strong about anyone who can do justice to Ina's Dinner Spanikopitas like Shannon Stiffler did.
Niki Tucci-Delmonico shared a photo of her Mussles Cream, a favorite of hers to make and eat . . .  we can see why! Niki didn't share her recipe, but if you're inspired by this shot like we are, try Emeril's Mussles and Fennel With Saffron Cream Sauce.
Niki Tucci-Delmonico's Mussles Cream
Veronica Culver added maraschino cherry juice and turbinado sugar to Ina's Fresh Whiskey Sours — they look amazing, nice variation, Veronica, we'll drink to that!
Veronica Culver's Fresh Whiskey Sours
And three more reasons for love come in the form of scallops three ways from Meghan Doherty Locke's husband, chef and caterer, David Locke.
What else have you made recently? Tell us, we need to know! And share your pics on Facebook.
More posts from Michelle Buffardi.
Similar Posts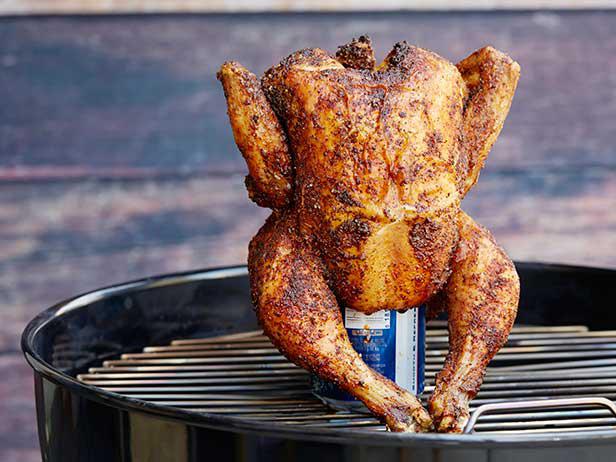 This clever grilling technique is easy enough to perfect even on your first try making it....