This week Alton Brown co-hosted The James Beard Foundation Awards Ceremony and Gala Reception with two other esteemed previous award winners, chefs Lidia Bastianich and Wolfgang Puck. Alton's show Good Eats won the Best T.V. Food Journalism Award back in 2000.
The annual event honors the rockstars of the food and beverage industries by celebrating outstanding achievement in each of the following categories: Restaurant and Chef, Restaurant Design and Graphics, Books, Broadcast Media, Journalism and special achievement awards.
A group of Food Network chefs and hosts attended the star-studded festivities at the Lincoln Center in New York City, and we have their snazzy red carpet pics!
Alton Brown, Beard Foundation President Susan Ungaro, Chef Lidia Bastianich, Ted Allen
The Neelys – Gina looked fabulous in a last-minute ensemble she put together after her luggage got lost.
Beard Foundation President Susan Ungaro, Chef John Besh, Guest

Iron Chef Mario Batali (no shorts! no Crocs!)
Let's not forget the gala food.
Chef Kevin Binkley's Bacon Soup with Scallop, Leek, Tomato and Oyster Cracker
Mark Franz's Champagne-Poached Prawns with Spicy Cucumber Salad and Green Curry–Coconut Sauce
Gayle Pirie and John Clark's Cured Wild San Francisco Sardines with Avocado Chutney and Fried Curry Leaf
Eric Klein's House-Cured Duck Pastrami with Pickled Rhubarb, Golden Raisins and Pretzel Wafers (FoodNetwork.com's favorite)
Be sure to check out the complete list of 2010 James Beard Foundation Awards winners.
— Angela Moore, VP FoodNetwork.com
More posts from Angela Moore.
Similar Posts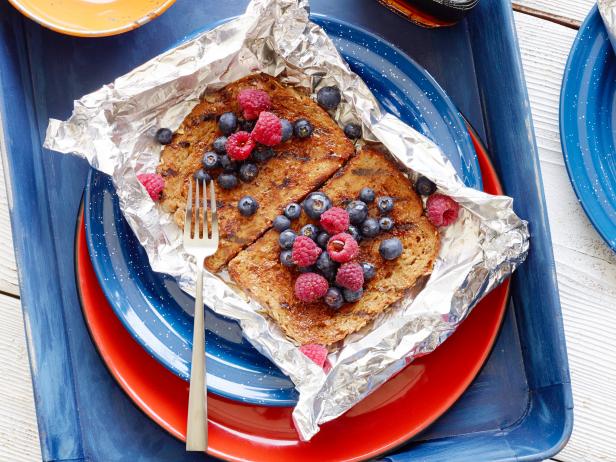 Maximize you're time outside this summer and grill up amazing breakfasts, lunches and desserts!...