August is No-Cook Month on FoodNetwork.com, and we worked hard to find 31 recipes that don't require any heat to prepare. (We didn't want it to turn into 31 days of tuna sandwiches.) But, with a lot of surfing around, we ended up with a nice selection of gazpachos, salads and sandwiches, mixed in with some great side dishes and no-cook desserts (check out Paula's Not Yo' Mama's Banana Pudding).
My favorite no-cook option is always a salad, and one of my favorite new shows on Food Network is Claire Robinson's 5 Ingredient Fix. Luckily, Claire actually did a No-Cook Dinner episode of her show recently, so I put together Claire's Antipasti Chopped Salad for a quick, light dinner. It was fantastic!

I'm probably in the minority, but I don't usually use jarred, marinated artichokes, which were the key to this flavorful, five-ingredient salad. First you chop up the artichokes and toss them into the salad, and then you use a little of the marinade (mostly oil and vinegar, according the ingredients list) for your salad dressing. I had my doubts about this. . . I thought Claire might have run out of ingredients and suggested the artichoke marinade as a dressing in desperation, but after tasting it I'm convinced it's pure genius. Having the marinade double as a dressing saves time and money, and it tastes amazing!
Want more salads? Here are 50 simple summer salads from Food Network Magazine.
What's your favorite no-cook meal? Do you have a killer gazpacho recipe? I'd love to hear about it!
– Kirsten, Web Editor
More posts from Kirsten Vala.
Similar Posts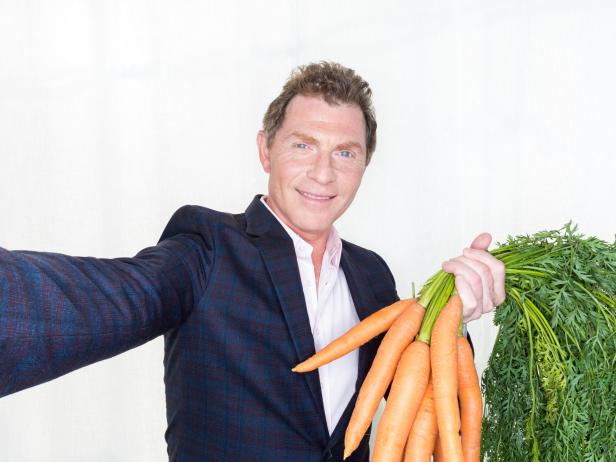 Food Network star Bobby Flay is no stranger to the idea that people want to eat more fruits and vegetables....