My mother, who was blessed with a green thumb, has always loved to garden and grow plants and herbs of all kinds. As a child, I always remember her saving the pits of almost anything, sticking some toothpicks in them and placing them in water to see if they would root.
This season she tried her hand at potted terrace grown potatoes with fantastic results. She is so proud of her potatoes, and with good reason. They cook up creamy and sweet, with all the fresh potato goodness that you get from a good farmers' market potato.
My co-workers, many of them who are urban gardeners as well, were very impressed and wanted to know more about growing your own potatoes, so I decided to ask mom some questions and get some tips that I could pass along.
As per Nelly Sidoti:
How did you get started?
A little potato got too old to cook. It had lots of roots growing from the eyes. I had a big container on the terrace waiting for flowers. But in went the potato instead. In about four weeks, the plant was about a foot tall.
What was your biggest challenge?
My biggest challenge was taking the first step and just doing it, learning the how tos of growing potatoes. The next was hilling them, or adding dirt around the plants to make sure the potatoes have enough soil to grow. If the light hits them while growing, they turn green and that's bad. Don't ever eat green potatoes. They are not like green tomatoes.
How long did it take to grow them?
It took about 3 months. When the plants are around 2 feet tall, and the flowers and leaves are beginning to wilt, you can harvest.
Final Thoughts?
Try growing an old potato. There is nothing like harvesting the plant, pulling it up, and seeing all those new potatoes clinging to the roots. And there's a bonus: dig to the bottom of the container and find the big ones, all thanks to one little shriveled up old potato.
Claudia Sidoti, Recipe Developer
More posts from Food Network Kitchen.
Similar Posts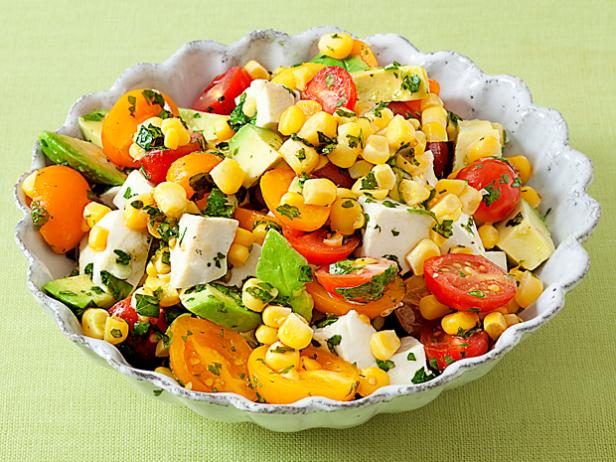 When it's too hot to cook, look no further than these tomato-focused recipes....