REVEAL UPDATE:
We came so close to fooling you smarty pants with this addition of "What's Shooting Now," but in the end…. you guys reigned supreme! Here is the reveal….
This is the final tally from all of your submitted votes.
(Accumulated from both Facebook and here on FN Dish):
Iron Chef America = 37 votes
Chopped = 30
The Next Food Network Star = 4
30 Minute Meals = 1
Giada at Home = 1
Chef vs. City = 1
The Next Iron Chef = 1
*****
A view from Kitchen Stadium above the lighting grid as the crew and culinary department make final touches on the set.
The teleprompter operator works upstairs above Kitchen Stadium in the control room. You can see the Chairman's opening lines ready to go on the monitors.
Here are the podiums where the Iron Chefs stand.
And finally, the star of Kitchen Stadium: The Secret Ingredient alter.
More posts from FN Dish Editor.
Similar Posts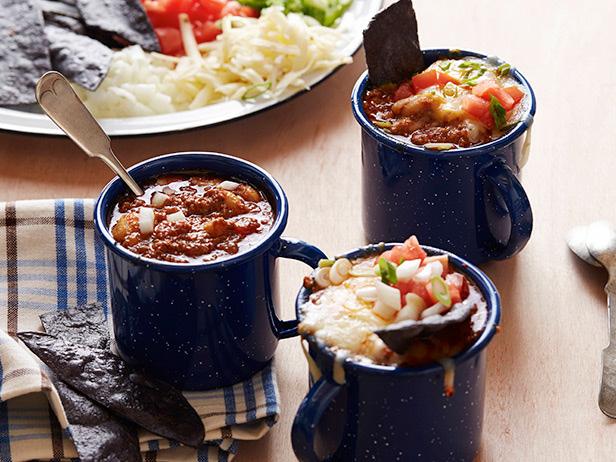 When March Madness means you can't pull yourself away from the screen, these dishes easily travel to the couch with you....