Media-wise, it's been a rough couple of weeks for the organics industry. Earlier this month a prominent LA Times food journalist confessed, "I don't believe in organic," arguing that flavor–most reliably found in farmers' markets–should trump all other considerations for conscientious food shoppers. Fair enough perhaps. And in and of itself, the article is of limited significance. But its timing is telling and, to my mind, reflective of the declining status of organics in general and of the federal organic label in particular. My sense of this was solidified a few days later when the Washington Post ran a front page report raising questions about the integrity of the federal organics program, which oversees the federal organic labels.
The report depicts the program as a mire of lobbyist-friendly administrators, eroding standards, and lax oversight. Specifically, it details friction between the National Organic Standards Board, which controls decisions on which synthetics are permitted under the organic label, and the National Organic Program, which administers the standards. In recent years, according to the WaPo, the Program has taken it upon itself do some standard-setting of its own and to selectively enforce standards established by the Board.
Critics charge that the Program has been all too easily swayed by industry lobbyists who've pushed to loosen regulations by expanding the list of allowable synthetics in processed organics. Federal administrators counter they're removing obstacles to the growth of the organics industry.
Is any of this really news? Certainly, as Samuel Fromartz, author of 'Organics, Inc.,' points out in a thought-provoking blog post, a fundamental tension 'between those who have always sought to expand the industry and those who seek a more purist vision' has underlain the entire history of efforts to standardize and enshrine organics into law.
But there is a definite sense that, under the pressure of explosive growth, this tension is building, perhaps toward a breaking point–something recognized by the standards board's chairman, Jeff Moyer, who observes, "As the organic industry matures, it is becoming increasingly more difficult to find a balance between the integrity of the word 'organic' and the desire for the industry to grow."
Fromartz seems to believe that the real story is the question of what happens to organics after this breaking point is reached. As he sees it two outcomes are likely, both dead-ends of a sort:
"If synthetics are taken out, even over a sunset period…organic processed foods would fade off the shelves. Maybe that's not a bad thing, but the organic industry would be a lot smaller. If, on the other hand, too many synthetics are let in, and we start getting more organic junk food with a long list of  unpronounceable ingredients, that will spell the end of organics too."
The odds of the latter strike me as vastly more likely. The organic industry has been so thoroughly integrated into (some argue co-opted by) the larger food industry that it now has tremendous weight to throw around in Washington. If the industry wants to loosen definitions of 'organic,' chances are definitions will loosen. If, on the other hand, the industry fails to get its desired changes, chances are it will find a work-around by creating cheaper alternatives that siphon off organic's cache without being constrained by organic regulations–Horizon Organics' recent introduction of a 'Natural' line suggests this process is now under way. Both courses of action carry tremendous risks for the industry in terms of diminishing the value of the organic label in the eyes of consumers. The LATimes article, among other things, seems symptomatic of this spreading sense of diminished value. If Fromartz is right, organics may well be approaching a tipping point.
Jonathan Milder, Research Librarian
More posts from Food Network Kitchen.
Similar Posts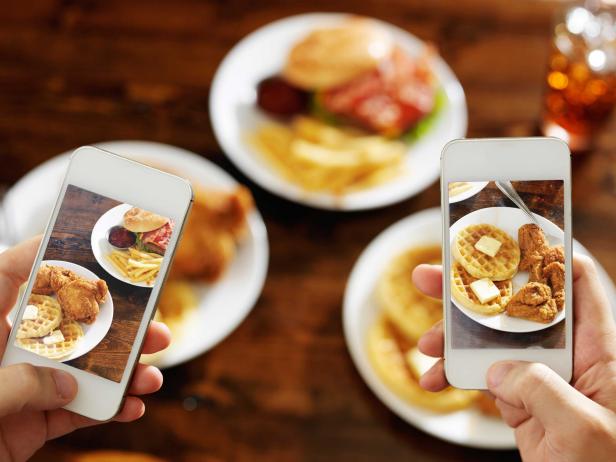 Artificial intelligence can now help you get the recipe for a dish just by uploading a photo of it....