Several of us in the test kitchen were fortunate enough recently to get a visit from Joy Spence, Master Blender for Appleton Rum. Not only did she bring her warm Jamaican disposition, but she also brought two fantastic Jamaican rums from their Estate line of super-premium rums.
Both the 12-year-old and the Estate Reserve were ultra-smooth and rich with aromas of orange, vanilla, honey and nutmeg. While the 12-year-old is best enjoyed neat, perhaps with a little splash of club soda, the Estate Reserve makes some of the tastiest cocktails I've consumed in a long time.
These perfect summer beverages are a refreshing relief from overly sweetened tropical drinks. And there's just something about the scent of rum combined with the classic Caribbean favorites like Ting, lime and ginger that instantly transports me to the beach.
I put these cocktails to the test over the weekend. The result? Instant summer. All my friends needed was some white sand and an ocean breeze.
Claudia Sidoti, Recipe Developer
Appleton-Ting
1.5oz Appleton Estate Reserve Rum
Juice of half a lime
1-2 teaspoons agave nectar
6-8 ounces of Ting (Jamaican grapefruit soda)
Fill a highball glass with ice. Combine the rum with the lime, agave and soda in a cocktail shaker with some ice. Stir gently and pour into a highball glass filled with fresh ice. Garnish with a slice of grapefruit peel.
Jamaican Breeze
1 tablespoon fresh ginger
2 ounces Appleton Estate Reserve Rum
2 ounce Pineapple juice
1 ounce simple syrup
Dash of Angostura bitters
Muddle ginger in a pint glass, then add the rest of the ingredients. Add ice, shake and strain over fresh ice, then garnish with a slice of lime.
More posts from Food Network Kitchen.
Similar Posts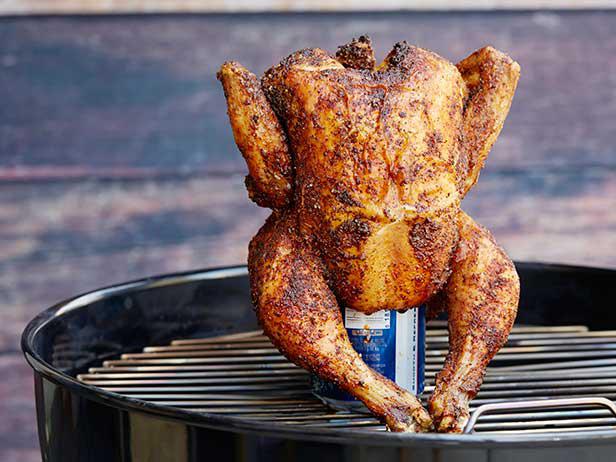 This clever grilling technique is easy enough to perfect even on your first try making it....