Yet again, we've got pig on the brain. This time we're not feeling very hungry.
While health organizations around the world scramble to contain the spread of a swine influenza virus that's brought us with breathtaking speed to the brink of a global flu pandemic (who says pigs can't fly!?), relatively little media coverage has been granted to the real, or at least really likely, origins of the epidemic: those oversize petri dishes known as confined animal feeding operations (CAFOs; read: factory pig farms).
Yet the source of the outbreak should come as no surprise to anyone. For years we've been warned of the hazards of factory farming, pig farming in particular. It's not for nothing that the industry that doses healthy pigs with unimaginably vast quantities of antibiotics is ground zero for this outbreak.
Also obscured in domestic reporting on the crisis is the U.S.'s involvement. Before we blame Mexico for incubating the virus, we might want to look a little closer to home. You'd be forgiven for not knowing it, but Granjas Carroll, the Veracruz pig farm believed by many to be the source of the outbreak, is a subsidiary of Smithfield Foods.
Speaking of obscurantism, since the start of the outbreak, pork industry groups have waged a remarkably successful attempt to re-brand swine flu as the H1N1 virus. Ultimately, though, our guess is even the pork industry does not possess enough lipstick for this pig.
(Note: the swine flu crisis is dramatically proving the extent to which the recent and controversial study that suggested free range pigs suffer a higher incidence of salmonella and trichinosis than their CAFO-raised cousins completely missed the point.)
Jonathan Milder, Research Librarian
More posts from Food Network Kitchen.
Similar Posts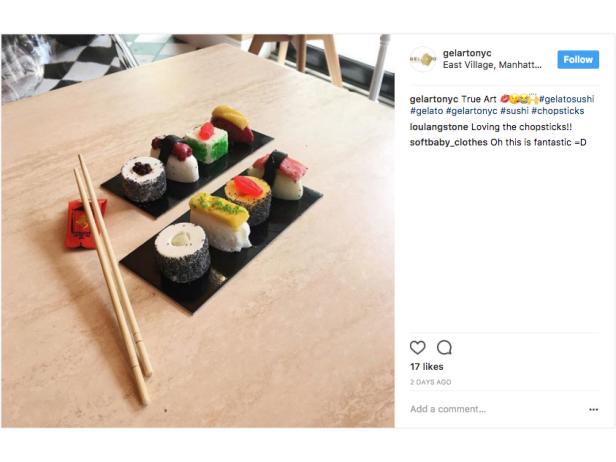 Nothing says summer whimsy like gelato in the shape of pieces of nigiri. ...