Did anyone catch this mornings Rachael Ray Show? Rachael invited Bobby Flay, Sunny Anderson, Rocco DiSpirito, and Adam Perry Lang to have a round table chat on summer entertaining.
My favorite part was seeing Bobby and Rachael debate over burger patties. Not sure who won the debate, as both Rachael and Bobby stuck to their guns, but I'm curious to hear your guys' take on the dispute. This is the disagreement:
Bobby Flay puts nothing INSIDE his burger patty. No chopped onions, no garlic, no bell pepper, not even salt and pepper. He liberally puts salt and pepper outside the patty, but nothing inside. (Here are Bobby's perfect burger rules).
Rachael Ray likes to mix every ingredient combination possible in her burger patties: from worcestershire sauce to fennel seed to chipotles, and of course, salt and pepper.
Bobby's argument: When Bobby wants a burger, he wants a burger….not meatloaf.
What side are you on?
-Rachael
More posts from FN Dish Editor.
Similar Posts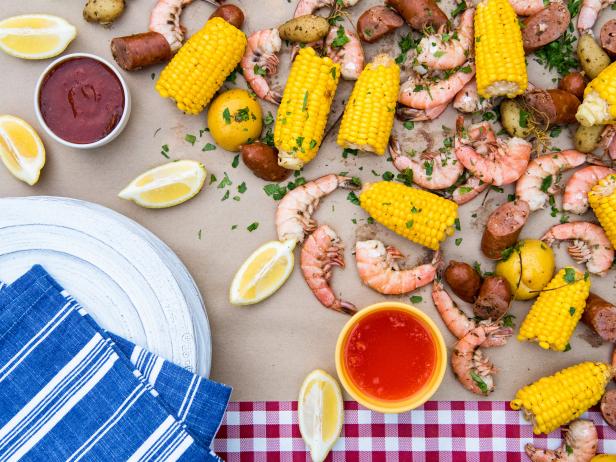 Have friends over — or embrace leftovers — with these Food Network recipes that feed more than four. ...