Calling all Lost and Ace of Cakes (AOC) fans — this Saturday, May 9th, the latter is coming to a close at 9:00 PM ET/PT. (Not permentantly, of course…we're speaking about the AOC season finale).
Hurley (Jorge Garcia), the jolly Lost fellow whose prime island coping technique is finding the
concealed sweets and an avid fan of AOC, secured a delicious dessert for the show's 100th episode celebration – (check out his blog post about it). With quality taste in mind, Garcia called his fave bakery to make a unique creation.
Duff and his crew not only answered the call, but headed out to visit the Aloha State set to hand deliver the party favor. Sadly, SC didn't get to join the expedition, but she did get to ask all the probing questions to Charm City Cakes. Find out how the extreme bakery handled getting "lost":
What Lost character on the cake was the most difficult?
Richard Alpert – his head melted off from the humidity and was then eaten.
Who is the biggest Lost fan on Ace of Cakes?
Lauren! She leaves work early to catch it and invites people over to watch it with her only if they SWEAR to not talk during the episode.
What was the most exciting thing you got to see while on the Lost set?
The props department! The propmaster Rob pulled out items used on old episodes – we saw darma beer, darma soap, Aaron's cradle, airplane puke bags, luggage, everything. AND he gave Kate's toy airplane to Erica!
What was your favorite part of the cake?
The characters were definitely our favorite part, and we think the best part. Anna and Elena were able to recreate the cast into sugar form perfectly. The Daniel Faraday figure looked so much like him, it was amazing.
The production company for Ace of Cakes also put together this extended video of their visit to the Lost set. It's a must see. Super cute:
Charm City Cakes also launched a spiffy new website this week with virtual tours of their store, a blog, and a super chic gallery. Between their new website and the finale this Saturday, all AOC fans will be sure to get their sweet fixes!
Eat Well
Secretary Confidential
More posts from Secretary Confidential.
Similar Posts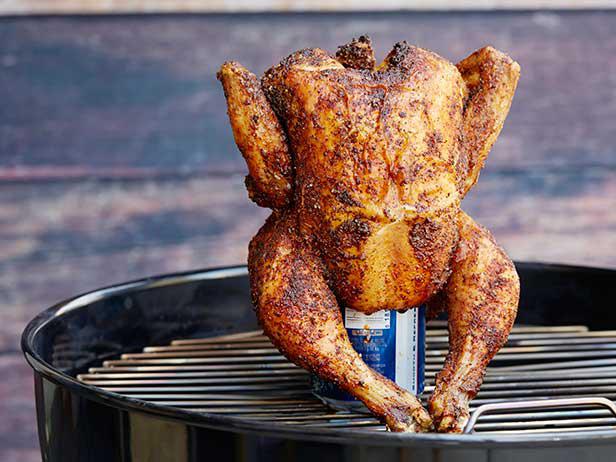 This clever grilling technique is easy enough to perfect even on your first try making it....