These are fresh chickpeas. We found them in the market downstairs from us for $1.99/pound, so we thought we could afford to experiment with these delicious and nutritious spring legumes. Here's what we learned:
First start by shelling them (the pods aren't edible) and then have some fun. They're good tossed raw into a salad, or steamed for your favorite hummus recipe, or steamed and tossed with butter and parsley, or sautéed with some pancetta and onions and served over pasta with pecorino, or used anywhere you'd use fresh peas. If you like edamame, toss these in good quality extra virgin olive oil and sea salt, then eat them straight out of the pod.
Store them in the refrigerator for up to a week — they do dry out quickly, so it's best to eat them while fresh.
Claudia Sidoti, Recipe Developer
More posts from Food Network Kitchen.
Similar Posts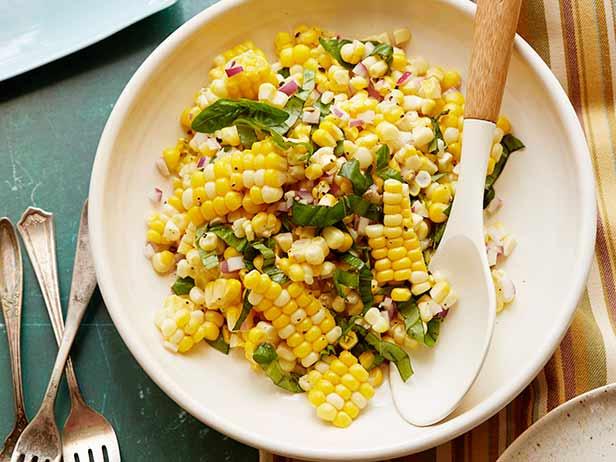 Think beyond the usual presentation of corn with butter and salt....