Alton Brown's Point of View in Kitchen Stadium, fully stocked with yellow sticky notes.
FACT: It takes four to five hours to produce an episode of Iron Chef America. Many contestants, including Iron Chef Michael Symon, have been badly cut, burned, battered and bruised, but we have never stopped the clock during a battle!
– Joe, Honorary FN Historian
More posts from jmoseley.
Similar Posts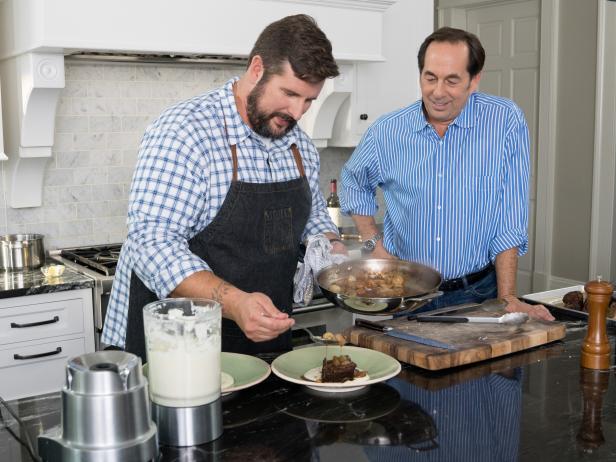 Daniel starts by searing the ribs until they're deeply browned and caramelized so the final dish tastes extra meaty....