Some users of our Easter cupcake recipe package have been complaining that the cupcakes fell, flattened and were slightly burnt around the edges. As a result, we decided to re-test and see what was happening. Here's what we found:
We realized that it's crucial to process the batter for the extra 2 minutes indicated in the recipe. While the batter will be smooth before this step, processing it for those remaining 2 minutes makes it looser, smoother and pourable.
When testing the cupcakes both with the 2 minute step and without, the results were dramatically different. The unprocessed batter fell and became flat and messy. The processed ones were had a lovely dome shape and were light and fluffy in the center.
See photo below, with unprocessed on the left; processed on the right:
We apologize to anyone who had difficulty with the recipe. We assure you, that if the recipe is carefully followed, you should have excellent results and a very happy Easter cupcake indeed!
Claudia Sidoti, Recipe Developer
Leah Brickley, Test Kitchen Associate
More posts from Food Network Kitchen.
Similar Posts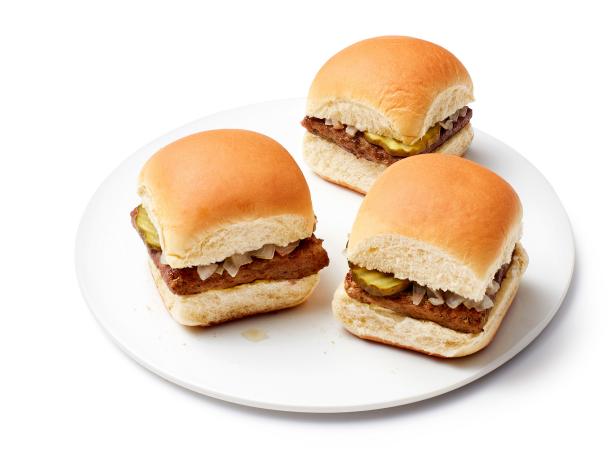 Food Network Magazine asked the test kitchen to re-create some of Americas most beloved burgers, so you can have a taste of your favorite anytime, any...