Any lingering doubts about the theory of evolution appear to have been laid to final rest by a new study from two Scottish psychology professors and a panel of bonobo food critics.
Klaus Zuberbuhler and Zanna Clay, studying the gastronomic proclivities of the bonobos, found that these simian sybarites rate foodstuffs on a system of 5 vocalizations that will be immediately familiar to anyone who has ever visited a sports bar: from bark (awesome!) to peep-yelp (aahrrrmph!) down to grunt (self-explanatory)—a system, it seems, actually superior in nuance to a NYTimes restaurant review and only marginally less articulate than a Zagat's guide.
Listen here. And bark if you love figs!
Jonathan Milder, Research Librarian
More posts from Food Network Kitchen.
Similar Posts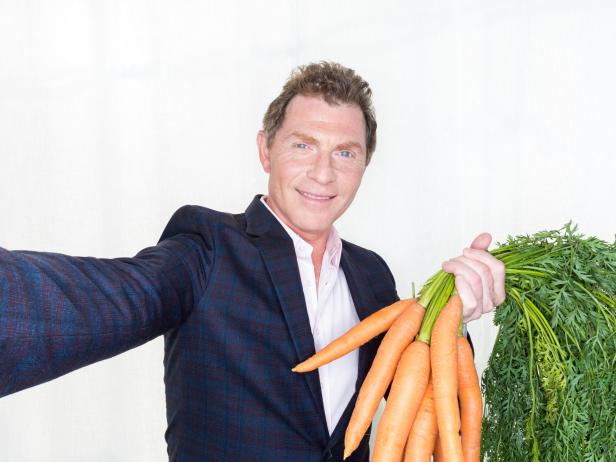 Food Network star Bobby Flay is no stranger to the idea that people want to eat more fruits and vegetables....