Meet Floss. She's a cow, originally from South Yorkshire, who ran away 9 months ago after having been sold. She managed to spend that entire time on the run, traveling about 60 miles all told, hanging out in a paintball field and stealing hay here and there, before being brought to an animal sanctuary in Norfolk.
As one of her eventual protectors puts it, "She is quite a cow, she remained free by finding some really good hidey-holes."
Yeah, that's a pretty awesome cow. And, it would seem, a pretty awesome hidey-hole. [via]
Rupa Bhattacharya, Culinary Writer
More posts from Food Network Kitchen.
Similar Posts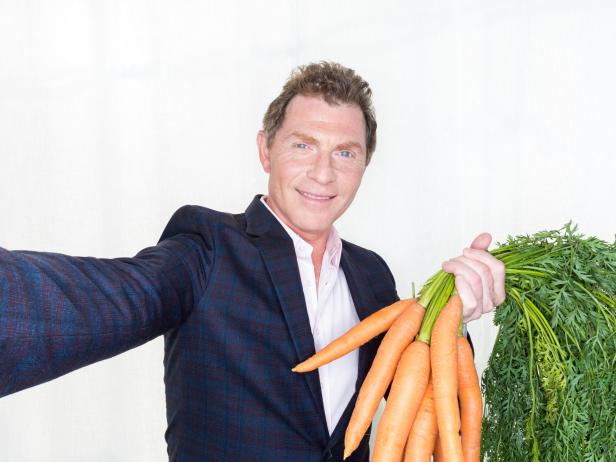 Food Network star Bobby Flay is no stranger to the idea that people want to eat more fruits and vegetables....