Evan Sung for The New York Times
that's what Jonathan, Shirley, and I are in this picture, taken when we took Shirley to Co. to celebrate her last day at FN. Clearly, "Co." stands for "cola" — what are you trying to insinuate, anyway?
UPDATE 4/8/09: Now that the actual article's posted, there's even more Jonathan for all your Jonathan needs!
Rupa Bhattacharya, Culinary Writer
More posts from Food Network Kitchen.
Similar Posts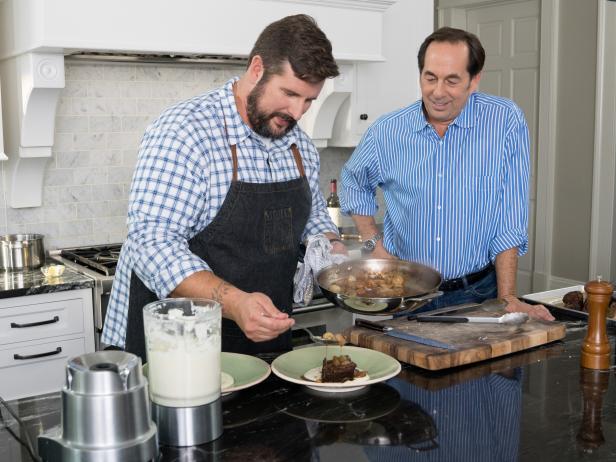 Daniel starts by searing the ribs until they're deeply browned and caramelized so the final dish tastes extra meaty....