I'm an FCI alum and I go back several times each year to judge final exams or enjoy a meal in the dining room. The last time was quite interesting. The food was quite good, but what proved to be most memorable were a pair of new cocktails.
FCI has an in-house mad scientist, David Arnold, who is reviving the centuries-old practice of heating drinks with a red hot poker. Once upon a time, bars literally had irons in the fire to warm drinks for weary travelers. Now, there's a contraption that looks as though it came off the set of some 1950's sci-fi epic.
It was a blast to watch the cocktails get made, and quite enjoyable to drink them. The bartender dons flame-proof gloves and a pair of goggles (the alcohol ignites when the 1000+ degree poker enters the glass, and flames rise at least one foot tall). The cocktails are much lighter than standard cocktails, as so much of the alcohol burns off, but the flavors are more complex. Perhaps it was our minds playing tricks, but I swear we were able to taste some caramelized sugar from the intense heat of the probe and the flaming alcohol.
Rob Bleifer, Executive Chef
More posts from Food Network Kitchen.
Similar Posts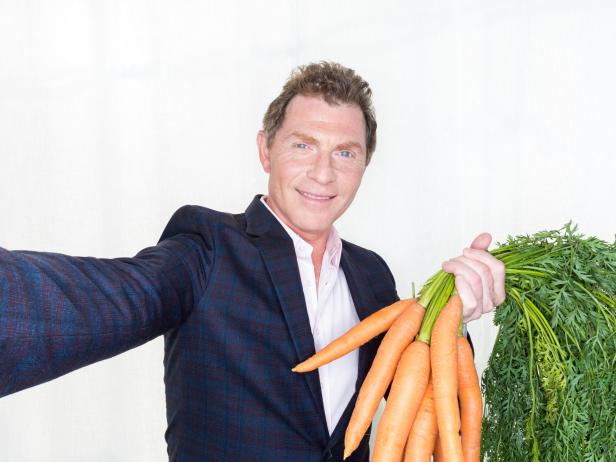 Food Network star Bobby Flay is no stranger to the idea that people want to eat more fruits and vegetables....