If you find yourself with a wide stretch of free time on a cold Sunday afternoon, I can recommend no better activity than spending the day playing around in the kitchen. Winter cooking is a breed of its own, and dishes that are braised, slow-cooked, and roasted are just what the doctor ordered on frigid days. So when I found myself in this situation last weekend, I decided that I'd finally test out Anne Burrell's Pasta Bolognese recipe that was featured in the premiere episode of Secrets of a Restaurant Chef. The recipe has been in my binder ever since I saw that episode, but because it lists its total cooking time at 4 ½ hours, it's not exactly a weeknight dinner, so I was waiting for the right opportunity to tackle it.
Although I've seen other Bolognese recipes, this was my attempt at cooking one. The first thing I noticed was that Anne calls for you to puree the mirepoix in a food processor
before cooking, which I'd never seen before.
The next step is to brown the puree until most of the liquid is gone, after which point you add the ground beef to brown. This is when my apartment started to smell like an Italian grandmother's house.
Anyone who watches Anne knows her mantra is "brown food tastes good!" so I was conscious of making sure to cook the beef enough. I used my Le Creuset 6.75 quart oval dutch oven, but I now think that I should have used a bigger, wider pot, because the beef wasn't browning as much as I had hoped. (A too-small pan crowds the food and makes it steam instead of brown.) Next up was to add the tomato paste and then the red wine, measured out in my favorite OXO angled measuring cups. Once you let that reduce by half, you add enough water to cover the beef, then toss in some bay leaves and a bundle of thyme tied up with kitchen twine.

And then you let it simmer. And simmer. And simmer some more. And then finally, mercifully, three hours later, after it smells so good that you can't stand not being able to eat it, you cook up some pasta and then finish it by actually cooking it in the sauce.
And then scooped up into a bowl and sprinkled with a cascade of fresh grated Parmigian-Reggiano, it is ready to eat. If ever there were a hearty winter meal to savor, this is it. The recipe also made so much that I was eating Bolognese for lunch for the next three days, and I also have three more cups of the sauce waiting patiently in my freezer for another meal. So thanks, Anne, for helping me through another cold winter week as we wait for spring.
.

-Emily, FoodNetworkStore.com
More posts from Emily Silman.
Similar Posts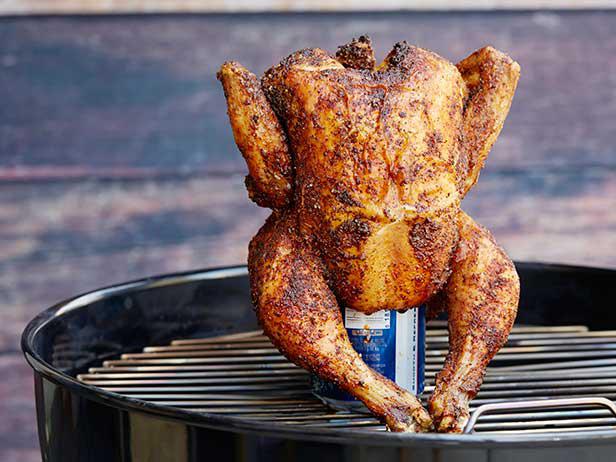 This clever grilling technique is easy enough to perfect even on your first try making it....