Today, we in the FN Library would like to offer our heartiest congratulations to one Phillip M. Parker of the UK.
If, dear reader, the name means nothing to you, then perhaps his most recent book 'The 2009-2014 World Outlook for 60-Milligram Containers of Fromage Frais' will. Perhaps not.
Well, Mr. Parker may have once labored in obscurity, but no longer. As of today, he is the winner of the prestigious 2009 Bookseller/Diagram Prize for Oddest Book Title of the Year, sponsored by the UK's The Bookseller magazine.
Mr. Parker's magnum opus (it retails for a mere $795) edged out stiff competition from "Curbside Consultation of the Colon," "The Large Sieve and Its Applications," "Strip and Knit with Style" and "Techniques for Corrosion Monitoring." Bravo!
The success of '60-Milligram Containers…' and the genius of this book prize (past winners include: "Versailles: The View From Sweden," "Weeds in a Changing World" and the essential "How to Avoid Huge Ships") prompted us to look at our library with a fresh set of eyes.
As we browsed the shelves, we noticed more than a few books that could in their time have contended for a Bookseller/Diagram and decided to begin compiling a list. We strongly suspect that books such as 'A Social History of the American Alligator,' 'The Contented Poacher: Tales and Recipes from an Epicure in the Wilderness,' and 'Science Experiments You Can Eat' never got the recognition they were due.
We hereby wish to restore the following titles (if not the works themselves) to their rightful place in the canon:
Beautiful Napkins
Remembrances of Things Passed
Meat and Other Loaves
Onions Love Herbs
Uniform Retail Meat Identity Standards
Melons for the Passionate Grower
A Short History of the American Stomach
There you have it: the FN Library Shortlist. If we've neglected any titles of particular merit, we sincerely hope you will bring them to our attention in the comments section below.
Jonathan Milder, Research Librarian
More posts from Food Network Kitchen.
Similar Posts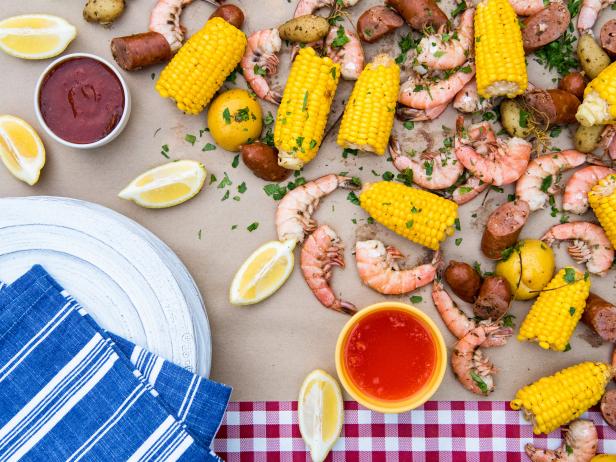 Have friends over — or embrace leftovers — with these Food Network recipes that feed more than four. ...