Let it not be said I am one to back down from a dare:
---
From:
Alford, Katherine
Sent:
Monday, February 16, 2009 12:01 PM
To:
Bhattacharya, Rupa
Subject:
FW: today's wwftd is… deipnetic
I dare you to get that in the blog!
—– Original Message —–
From: wwftd master
To: wwftd minions
Sent: Sunday, February 15, 2009 10:33 PM
Subject: today's wwftd is… deipnetic
the worthless word for the day is: deipnetic
[fr. Gk deipnon, the principal meal + -etic]
obs. rare : pertaining to dinner; fond of eating
from time to time folks come to wwftd searching out really
obscure words – imagine my surprise! this week I'll reveal
five more of these. (I have no way of knowing exactly who
does these searches, so I'll just have to say thanx all.)
"Of peculiar interest in connection with the present study
is the mimic letter which occurred in the "deipnetic" or
banquet literature of Chaerophon…"
– Reinhard Becker, A War of Fools (1981)
"She was an opsophagist, coenaculous and cuppendous –
pabulous commesations were an ephialtes for the deipnetic."
– Kate Burridge, Blooming English (2004)
More posts from Food Network Kitchen.
Similar Posts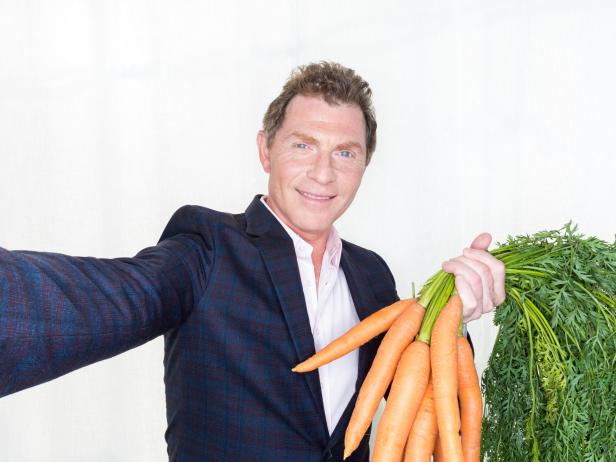 Food Network star Bobby Flay is no stranger to the idea that people want to eat more fruits and vegetables....