Excerpted from a WSJ article on cocktail databases for iPhones:
Based on a German-language cocktail Web site, Cocktails is only nominally in English, and a testament to the limitations of automated computer translation. Take the recipe for a fruity, creamy Saint-Tropez. The directions are a triumph of bone-crushing German syntax: "Carefully Grenadinesirup the glasses back down on the run. Now the Blue Curacao aufschichten above. Now the milk foam and the air masses as a hood to give the cocktail." Don't forget the garnish — cherries, orange slices "then add decorative Minzblätter." And what drink isn't better with a little decorative Minzblätter?
I really want to know what Grenadinesiruping entails. I suspect it's nothing good.
Actual translation, and recipe link, after the jump:
Saint-Tropez (courtesy cocktaildreams.de):
Mix together peach nectar, peach liqueur, and vodka. Add a few ice cubes to a glass, then pour peach mixture in. Carefully pour grenadine down the side of the glass, then layer blue curacao on top. Foam milk and spoon over the top. Garnish with cocktail cherries, orange slices, and mint leaves.
Rupa Bhattacharya, Culinary Writer
More posts from Food Network Kitchen.
Similar Posts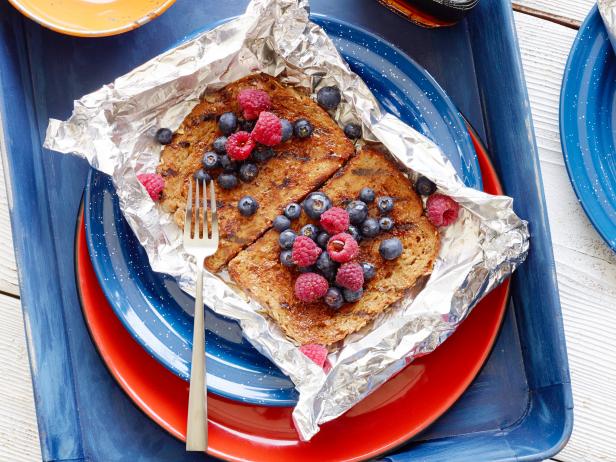 Maximize you're time outside this summer and grill up amazing breakfasts, lunches and desserts!...