Having grown up in a kosher home, with 4 generations of Jewish home cooking under my belt, I was excited to be one of the "chosen people" last week — chosen to be part of a panel of judges for the 3rd annual Manischewitz Cook-off, that is.
The six finalists, competing live for a $25,000 grand prize package, were picked from hundreds of applicants. Their objective was to make a creative, attractive and delicious dish using Manischewitz products.
The finalists:
Ruby Red Risotto with Pistachio-Basil Pesto and Garlic Herb Goat Cheese
Laced Lamb with Figs
Marvelous Mediterranean Falafel Sliders
Meaty Manischtroni
Sloppy Moses
Mani Meatloaves
The falafel sliders, using ground turkey, caramelized onions, lettuce, tahini, and falafel mix, came out unanimously on top. It was impressive to the judges how moist and flavorful they were. As far as I'm concerned, this one-handed sandwich parted the sea and said, move over Sloppy Moses!
Maybe I should enter my meshuggenah matzah balls next year…
Jake Schiffman, Purchasing Assistant
More posts from Food Network Kitchen.
Similar Posts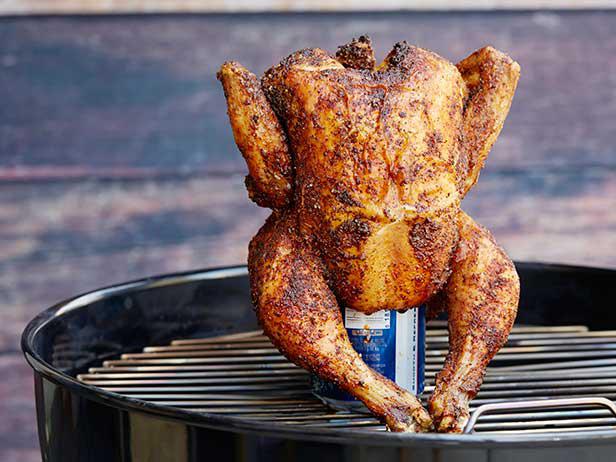 This clever grilling technique is easy enough to perfect even on your first try making it....