To do our jobs, we have to be a little obsessed with food—okay, maybe a lot. My latest obsession is all things Chinese, especially hand-pulled noodles. This amazing process turns a lump of supple dough into ethereal noodles in a matter of minutes, just by repeatedly pulling and stretching the dough by hand. I eat them as often as I can. Bob goes a step further; he tries to make them at home!
Recently, with the introduction of Michael Gray, a Sinologist friend, we were invited into a Fuzhou noodle shop, Eastern Hand-Pull Noodles, at 28 Forsyth Street (formerly at 27 Eldridge Street) in New York's lower Chinatown.
Mrs. Gao, the co-proprietor, and Mr. Wong, the cook, demonstrated the technique: it's a magical combination of taffy pulling, towel snapping, and lasso twisting. As often as I watch this, it's impossible not to be awed. Mr. Wong stretched and slapped the dough until it miraculously turned into 128 noodles in less than 3 minutes. While Mr. Wong manipulated the dough, Mrs. Gao prepared the pork, beef, and vegetable toppings. The noodles were divine, but as delicious was the generosity of these talented cooks sharing their craft. Even though we didn't share a language, the noodles gave us a common ground.
Katherine Alford, VP, Test Kitchen
More posts from Food Network Kitchen.
Similar Posts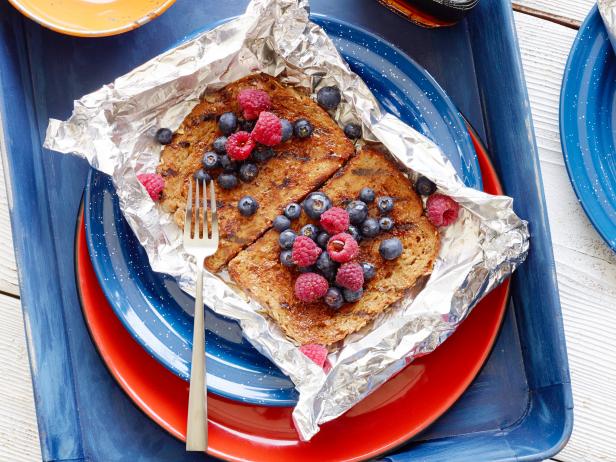 Maximize you're time outside this summer and grill up amazing breakfasts, lunches and desserts!...