Since I work on FoodNetwork.com's healthy features: Winter Ideas from Eating Well, Easy Meals, Good Deals , 30 Days of Healthy Recipes, and Heart-Healthy Valentine's Day, I love the idea of eating healthy. As I also like balance in these recipes, I seem to gravitate to Ellie Krieger's choices. Good for you but still taste great, which is why they always sneak onto my "to-make" list.
Confession — my biggest weakness is sweets. I love to bake — cookies and cupcakes every day if I had time! I'm not afraid to use obscene amounts of cream, butter and sugar.

I was skeptical when I saw Ellie's whole-grain-laced recipe for Blueberry Coffee Cake, but its 38 reviews and 4 stars convinced me to try it.
There are three substitutions that Ellie says make this cake healthier than a traditional coffee cake. She uses canola oil to replace some of the butter, whole-wheat flour instead of white and plain nonfat yogurt instead of sour cream. Yum?
I'm not going to say this cake doesn't taste like health food – I can detect whole-wheat flour a mile away. But it's delicious health food. Yogurt and blueberries make it ultra-moist while the whole-wheat flour and walnuts add substance and crunch.
The only problem I have with this cake is how hard it is to stop eating. One serving is a 2 inch square, but somehow, 1/3 of my cake disappeared before it even had time to cool. Maybe next time, Crispy Rice Treats or Peach French Toast Bake?
Sorry, Ellie!
– Kirsten, Web Editor

More posts from Kirsten Vala.
Similar Posts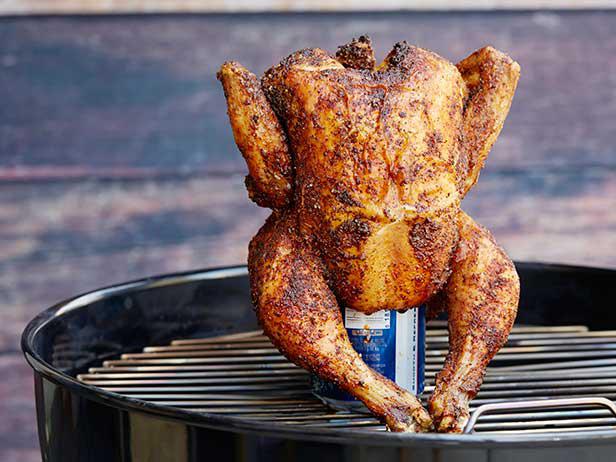 This clever grilling technique is easy enough to perfect even on your first try making it....