Here's a little tip for any viewers out there that might someday have an opportunity to screen test for the Food Network: Pick a demo recipe that includes corn nuts as one of the ingredients.  Today, we were all huddled in Studio B for talent tests, freezing and hungry, and running behind schedule. 
As luck would have it, our test subject whipped up a delicious salad topped with those crunchy golden nuggets of corn goodness.  And I discovered that no one can resist corn nuts!  The extra tub of corn nuts that we wouldn't need for the shoot was gone within minutes, as everyone tried their best to crunch quietly in the background.  Ah, corn nuts, the ultimate in studio mood elevators.
More posts from Fay.
Similar Posts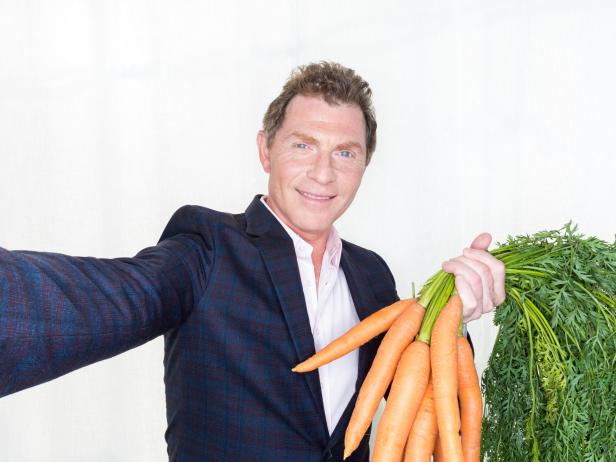 Food Network star Bobby Flay is no stranger to the idea that people want to eat more fruits and vegetables....