In honor of the Inauguration, we've put together a make-at-home version of the traditional all-American menu being served at President Obama's celebratory luncheon today.
FIRST COURSE
Seafood Stew
SECOND COURSE
A Brace of American Birds (pheasant and duck)
Emeril Lagasse's Favorite Roast Pheasant
Robert Irvine's Duck Breast with Berry Sauce
Sour Cherry Chutney
Floyd Cardoz's Dried Fruit Chutney
Molasses Sweet Potatoes
The Neelys' Sweet Bourbon Mashed Potatoes
THIRD COURSE
Apple Cinnamon Sponge Cake and Sweet Cream Glacé
Sandra Lee's Apple Angel Food Cake
Cheers!
-Angela Moore
VP/Site Director
More posts from Angela Moore.
Similar Posts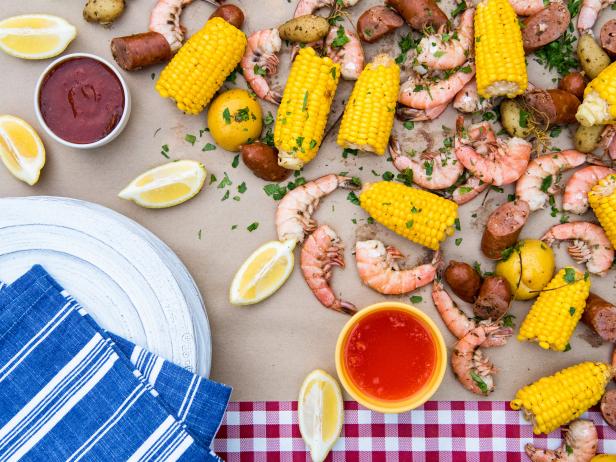 Have friends over — or embrace leftovers — with these Food Network recipes that feed more than four. ...