So "two is a trend" and all, but are we really heading for a squirrel resurgence?
On the heels of a Times article that stopped just short of calling squirrel the new bacon comes news from the UK that one of the 6 finalists in a name-a-new-chip-flavor contest from Walkers Crisps is "Cajun Squirrel." (Competing against Fish and Chips, Builder's Breakfast, Onion Bhaji, Chilli and Chocolate, and Crispy Duck with Hoisin.)
There is no squirrel in the Cajun Squirrel, though (just as there is no fish in the Fish and Chips, and also no builders in the Builder's Breakfast); the ingredient list is said to include "milk, lactose, salt, sugar, dried onion, dried garlic, dried lemon juice, cardamon, ginger, coriander, chilli, cumin, oregano, thyme, allspice, parsley, paprika extract and flavouring."
Yum. Though it'd be disingenuous to imply I'd be anything but all over the Crispy Duck with Hoisin variety.
[via new favorite website Coldmud]
[update: James Oliver Cury was totally on this first]
[update II: now Gawker is too]
Rupa Bhattacharya, Culinary Writer
More posts from Food Network Kitchen.
Similar Posts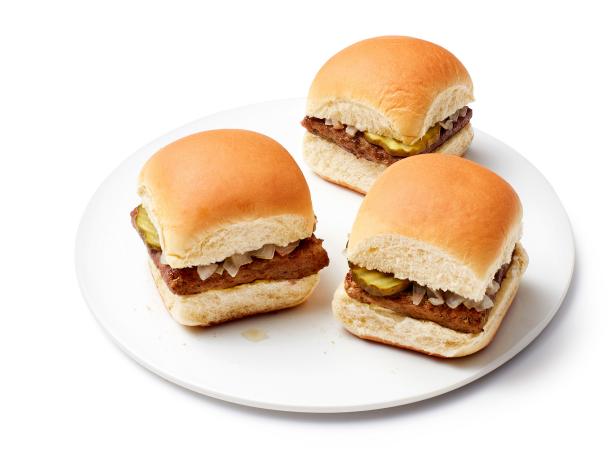 Food Network Magazine asked the test kitchen to re-create some of Americas most beloved burgers, so you can have a taste of your favorite anytime, any...