I don't know about other departments, but here in Culinary we have a longstanding tradition of marking the holidays with a Secret Santa ritual. Several weeks in advance, names are drawn blindly from a hat. On a designated day (this year's was yesterday) we all gather for snacks and trade small tokens of collegial affection. Some make out better than others, to be perfectly frank, but the spirits are always high, the gratitude effusive and, heck, the free meal helps defray the cost of the gift.
However. There is a not insignificant minority here who, growing up, never received one of Santa's jolly visitations, for whom 'ornamenting a tree' was something involving toilet paper and a grudge, who hear the word caroling and reach for their ear muffs. You get the picture.
It is with this tribe in mind, and in the interest of making our Secret Santa ritual somewhat more ecumenical, that I propose the following idea: next year, we should offer the option of an alternative gift exchange. Let's call it Stealthy Maccabee. You, the participant, pick a name from a hat, then ambush your randomly selected idolator / co-worker with a sufganiyot in the face, which, though not perhaps as comedically rich as a cream pie, strikes me as infinitely preferable to, say, being slapped with a hot latke.
Jonathan Milder, Research Librarian
More posts from Food Network Kitchen.
Similar Posts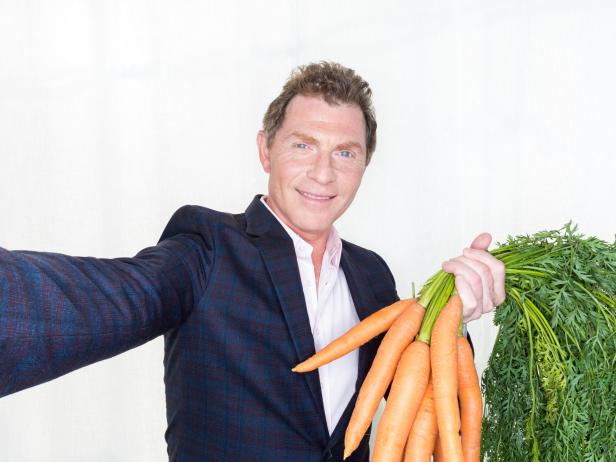 Food Network star Bobby Flay is no stranger to the idea that people want to eat more fruits and vegetables....