Yes, we work here but many of us are true fans as well. We watch the shows, try the recipes and live the life. Crazy…but true.
That said, one new FN show is seemingly creating even more buzz in the halls than usual. CHOPPED, hosted by Ted Allen, premieres tonight, triggering heightened chatter around our fancy, coffee maker-sized watercooler. Frantic sous chefs, insane time constraints, amazing food, flowing tears — all good.
Without giving it away, Rene Lynch (Daily Dish blog on the LA Times) summarized it best…
The format makes for one heck of a nail-biting experience, and it succeeds in placing the viewer in the shoes of the contestants. Who hasn't raced around their kitchen, staring at the mismatched ingredients in the cupboard, while the clock is ticking?
Ok — enough shamless promotion.
Tune in tonight and let us know what you think…
Watch the promo here.
More posts from FN Dish Editor.
Similar Posts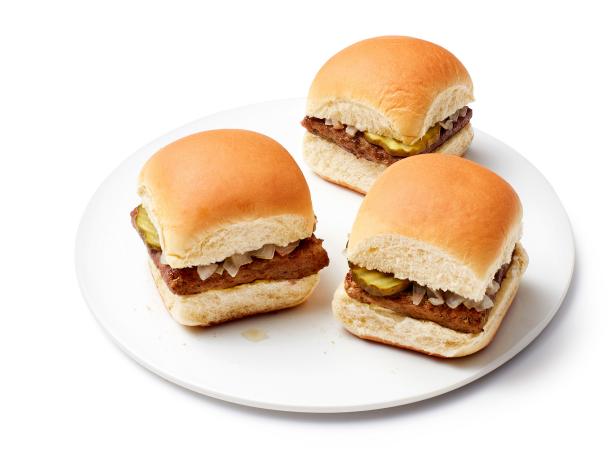 Food Network Magazine asked the test kitchen to re-create some of Americas most beloved burgers, so you can have a taste of your favorite anytime, any...