Anticipa-a-ation. How does the song go? That's what I'm feeling today as I'm about to meet Sunny Anderson. Interesting, huh?
I'm nervous to meet the Comfort Food Queen. Particularly after I just watched her Burger and Cakes viewing parties.
Yippee. Yikes. What to wear? Should I bring a gift — her Grammy's red velvet cake, perhaps? Oy vey. My attempt might prove to be offensive. I don't want to pry, but of course I want the dish!
I've heard she has led a CRAZY life so far, which I can't wait to share with you. To tide you over, check out Sunny's cool personal site and blog for a quick taste.
Wish me luck on bringing out my inner Barbara Walters.
Truly,
Secretary Confidential
More posts from Secretary Confidential.
Similar Posts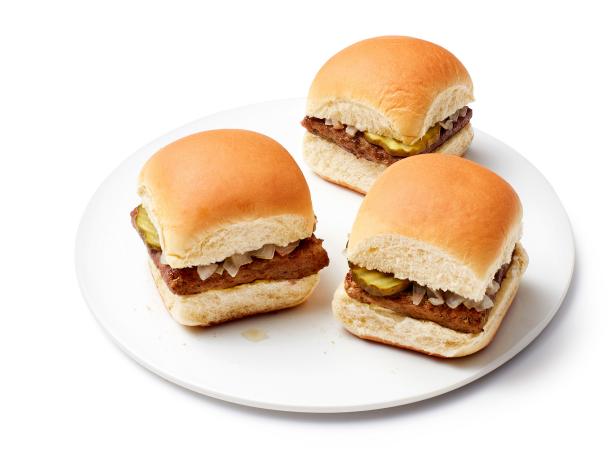 Food Network Magazine asked the test kitchen to re-create some of Americas most beloved burgers, so you can have a taste of your favorite anytime, any...