Though known as kitchen adventurer, I even surprised my family when I announced a menu inspired by the Dickens's classic, A Christmas Carol. Yes… the Cratchits enjoying a humble yet festive Christmas Eve dinner, with a goose at the center. I wanted a challenge.
With a roasted goose as the key, I immediately flocked to Emeril's recipe for Roast Port Glazed Goose with Tawny Port Gravy because of the stellar reviews.
As I'm entrenched in the Food Network Store, the right equipment is a must, and I made sure I had sufficient roasting pan. With any type of poultry — chicken, turkey, duck, or goose- a rack is critical. The bird is elevated; allowing heat to circulate fully. Without it, your goose will be cooked — and not in a good way. Some of my faves are here.
Another vital tool is the bulb baster. Basting with pan drippings while it cooks will help to keep the meat moist. Once an internal temp of 180F is reached, your goose is good to go. Need a temperature check? These are solid choices.
I finished with a port glaze, followed by a brief broil to crisp up the skin. As the skin quite brown in areas, I worried about overcooking, but it was actually great, if I do say so myself. It was more delicate than duck and more richly flavored than turkey, which I find bland at times.
I accompanied with goose fat-roasted potatoes, tawny port gravy and a side of steamed green beans. For Dickensian desserts, I made mincemeat pie and hot wassail, and my mom made my great-grandmother's Christmas pudding with traditional hard sauce.
Despite potential for disaster, it ended up as a great experience for my family to share a special meal. Goose sounds daunting, but recommend the experience for any great dinner. Though inspired by a holiday story, this special gathering with family and friends could be enjoyed all year long.
– Emily, Food Network Store guru and kitchen equipment geek

More posts from Emily Silman.
Similar Posts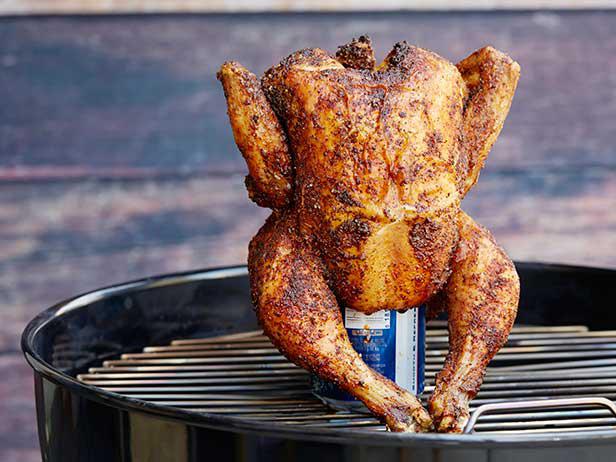 This clever grilling technique is easy enough to perfect even on your first try making it....