So I have this terrible, ancient old fridge, and anything like keeping a steady non-freezing-but-still-cold temperature is apparently too much to ask of it. (Pictured here, in black and white to emphasize the ancientness).
I had put this lamb steak in to thaw yesterday morning; I arrived home from work last night with a loaf of bread and then began chopping vegetables to roast. When the vegetables were about 20 minutes from done, I pulled out the lamb steak to quickly sear it off, then realized it was still rock hard.
Ok, so we're starving, we have no protein in the house, and the vegetables will be done shortly. Now what? Then it occurs to us — the following tube of tinned terrines was one of our wedding gifts, brought by a friend from France (and shot by our lovely, and remarkably fond of inanimate objects, wedding photographer):
And that would be dinner. (the terrines, that is — not the book.) And that would be delicious.
Perhaps I should mess up dinner more often.
Rupa Bhattacharya, Culinary Writer
More posts from Food Network Kitchen.
Similar Posts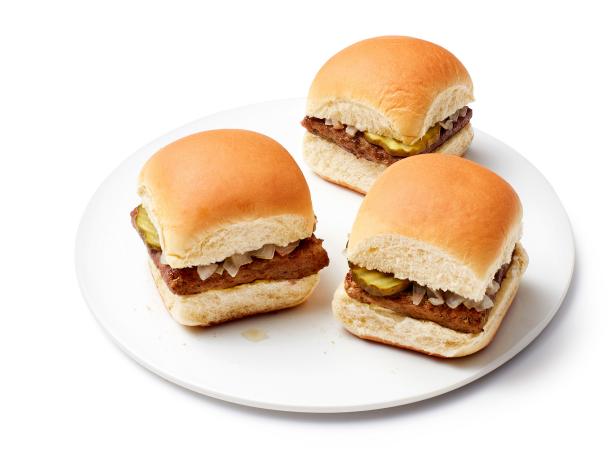 Food Network Magazine asked the test kitchen to re-create some of Americas most beloved burgers, so you can have a taste of your favorite anytime, any...