When people visit Food Network, they are often surprised, and I'll venture to say disappointed, that they don't find delicious heaps of food for the taking by our offices. I guess one can rightfully assume that one of Giada's awesome, mouth-watering plates would just be waiting for them in a grand buffet line. Alas, this is not the case. [We do have coffee though.]
Unfortunately, we must whip up these plates of heaven on our own. And speaking of an amazing Giada plate, give her Sea Bass alla Fiorentina a try…
Full confession: I am by no means gifted in the kitchen. New husband will happily attest to this. But I recently tried out Giada's Florentine-take on sea bass and I cannot tell a lie — it was unbelievably good. You have to try it! It's so easy and I am now one with the beauty of canned tomatoes…and the magic of flour; a little dusting and the fish tasted just right.
Next, I'm attempting Tyler's Ultimate Holiday meal….
Have you taken on any amazing plates lately?
~ Kristen, Programming Coordinator
PS — Wish me luck with Tyler.
More posts from FN Dish Editor.
Similar Posts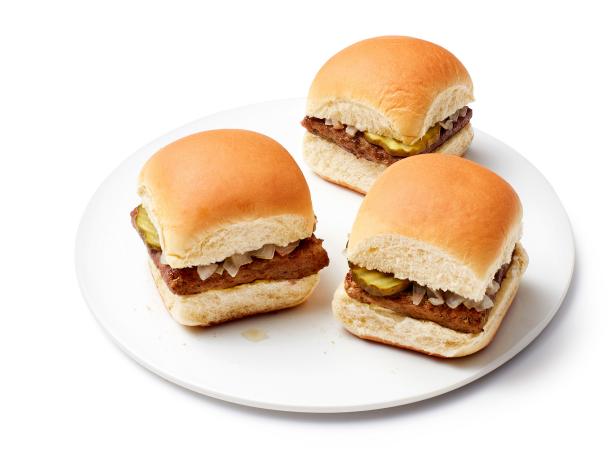 Food Network Magazine asked the test kitchen to re-create some of Americas most beloved burgers, so you can have a taste of your favorite anytime, any...