Since we're all home enjoying the holidays, we wanted to share some holiday memories from your favorite Food Network stars…
Tyler Florence: Best gift — moped as a ten-year old…and then, "…whatever my wife got me last Christmas. Thanks, honey!"
Sandra Lee: Best gift — a love letter from her honey.
Guy Fieri: Best gift — His horse, Rebel was his first thought. However, he changed his answer to his two sons instead.
Alton Brown: A jet from his wife. That's right, a REAL jet.
Sunny Anderson: Beebee bear from her mom.
Danny Boome: Skiing lessons. Worst gift: Hospital bills after the skiing lessons.
Watch all the holiday memories from your favorite FN stars.
Here's a toast to all of the FN Dish'ers!
And if your glass needs a great companion…
try Paula's Mama's Eggnog. YUM!
Happy Holidays!
~ The FN Dish Staff
More posts from FN Dish Editor.
Similar Posts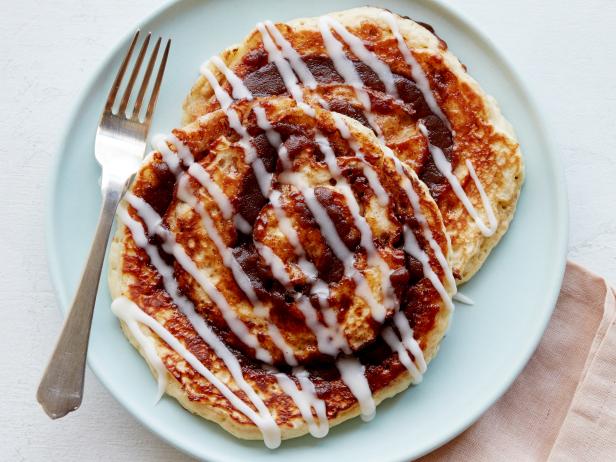 On Mother's Day, there's no such thing as too much. So pull out all the stops at brunch and make some seriously fun, seriously delicious dishes (stale...