Which chefs shoot in their real kitchens?
Talk about kitchen envy. Ina now shoots in her elegantly welcoming kitchen on her property in East Hampton, New York. I keep hoping she'll adopt me. Paula also shoots in her gorgeous and gracious home in Savannah. The Neelys have just begun to shoot in their brand new home in Memphis.
Bobby, Giada, Ingrid, and Aaron shoot in real homes, but not theirs, either because their kitchen wasn't quite right to shoot in, or they preferred not to. Believe me, I wouldn't want hundreds of pounds of equipment and dozens of crew members tearing up my kitchen either.
Tyler shoots in a studio kitchen that was designed to resemble the kitchen he had at his NYC apartment, before he moved to California. Giada now shoots in a studio in Los Angeles on a set that is inspired by her airy new home kitchen. Sunny, Sandra, Aida, Anne & Guy shoot either in our studios here in Chelsea Market, or close by.
Please tell me you don't throw out extra food on your cooking shows.
Not a chance. We work with a fantastic group called City Harvest to donate some of the food to local shelters. Some prepared food goes to feed our crew and kitchen staff. The only food that is disposed of is that food deemed unsafe to eat because it has sat out too long under hot lights.
Why didn't you respond to my e-mail?
Rest assured we read every single message. But the sheer number — 20,000 a month — means that unfortunately we can't answer every single one.
That's it from where I sit.
Thanks,
Bob
More posts from Bob Tuschman.
Similar Posts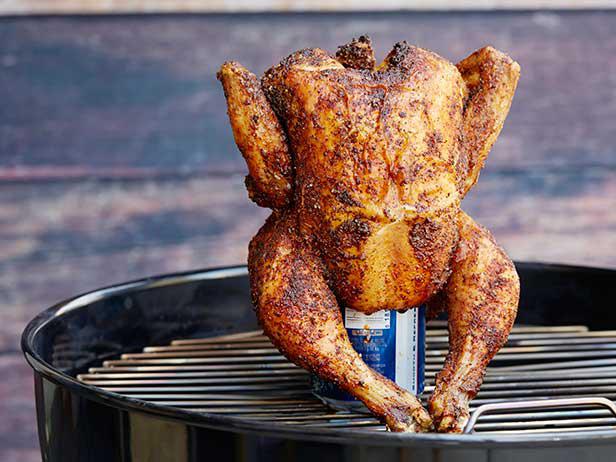 This clever grilling technique is easy enough to perfect even on your first try making it....