New York during the holidays has always been a delectable time of year for me.  Windows sparkle with lights and ornaments, fancy mulled drinks line bar menus, and working at the Food Network is the cream cheese topping on the Red Velvet cake!
Walking through the Chelsea Market every morning, you are welcomed with the scent of freshly baked pastries, breads and cakes.  While in the studio, I have the pleasure of hanging around some of the best entrees being prepared by our wonderful hosts and food stylists.  The gigantic room fills with whatever is cooking and it's heaven!
A few Saturday's ago I was working on a new special with Tyler Florence (HINT: think Football).  To my surprise he approached me with a warm bowl of his special chili!!  It was in a festive green dish and garnished with care.  'What a lucky young woman!', I thought and thanked him up hill and down.   It warmed me right up – slow cooked pork with Mexican flavors.  One word: Delicious. 
At the end of the long, fun day, I passed by one of my favorite wine shops.  I was greeted by my friend, Vladi (the general manager), and invited in for a glass of Bordeaux he had just opened.  The perfect ending to yet another exciting day at the FN Studios (regardless of it being the weekend).  It just goes to show you that even if the hours are long, it is worth every simmering second!
Cheers!
Kendra, Operation Foodie
More posts from Operation Foodie.
Similar Posts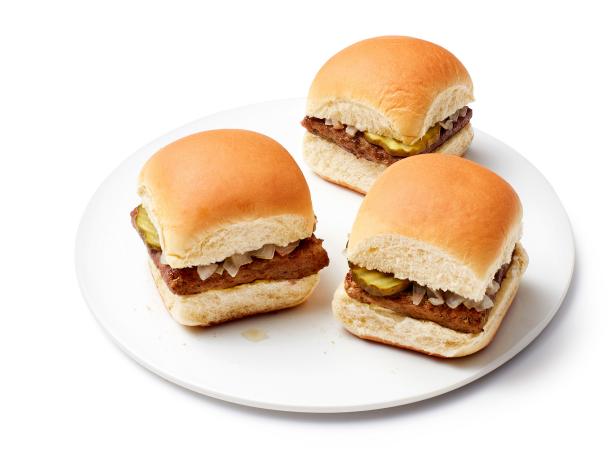 Food Network Magazine asked the test kitchen to re-create some of Americas most beloved burgers, so you can have a taste of your favorite anytime, any...