Our main produce vendor offered to send over some samples of heirloom apples. I've always loved apples, and I've been getting more and more excited about the growing variety of apples out there, as there really is such a huge difference in taste and texture.
The good news is that our sales rep brought 3 varieties: Black Oxford, Roxbury Russet, and Blue Pearmain.
The bad news is that there were only 4 of each variety.
I immediately ran to look online to see what info I could find on each apple. As it turns out, Blue Pearmain are excellent for baking, Roxbury Russets are old cider apples that are also good eaten as-is, and Black Oxfords are supposed to be good just eaten out of hand.
Well, it was exciting to try these centuries-old varieties that almost went extinct, but nothing jumped out at me and screamed "let's buy more now!"
I turned away mildly disappointed and looked at what remained. Since it was mid-afternoon with the weekend fast approaching and 1 or 2 of each variety now gone to tasting, there was only one thing left for any chef to do: make applesauce!
I wanted to let the unique flavors of each apple shine through, so I added just a pinch of cinnamon and a few tablespoons of sugar, cooked them slowly for 30 minutes, passed them through a food mill, and wow, some of the best applesauce I've had in years!
I can't wait to try more varieties!
Rob Bleifer, Executive Chef
More posts from Food Network Kitchen.
Similar Posts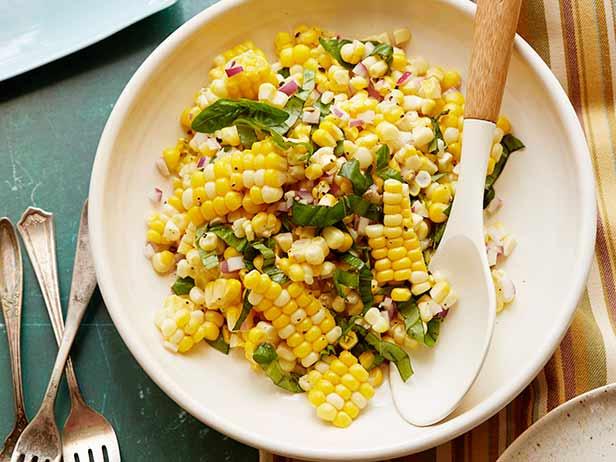 Think beyond the usual presentation of corn with butter and salt....