I have a feeling that I'm doing what a lot of you are doing right now: staring at the leftovers in my fridge and wondering how many more Thanksgiving sandwiches I can squeeze out of the turkey and dressing. Anyone in the same boat?
Since I can't help but wonder how many of us printed out recipes from FoodNetwork.com and are hovering over the same leftovers this post Thanksgiving weekend, I thought it would be fun to do a "Thanksgiving Show and Tell" of sorts here on The FN Dish.
What FoodNetwork.com recipes did you whip up this past Thursday? Send me all your food beauty shots at FNDish@foodnetwork.com — I'll collect all the photos I get and put them up this coming week! Just be sure to email them over as soon as possible as you're munching away on the leftovers.
Now remember, this is show AND tell, so be sure to give me a quick sentence or two about how it turned out? Was it a smash? Did you forget to set the timer and burn it? Give me a good story!
Now, back to the fridge for me!
-Rachael Knudsen
Associate Producer, The FN Dish
More posts from FN Dish Editor.
Similar Posts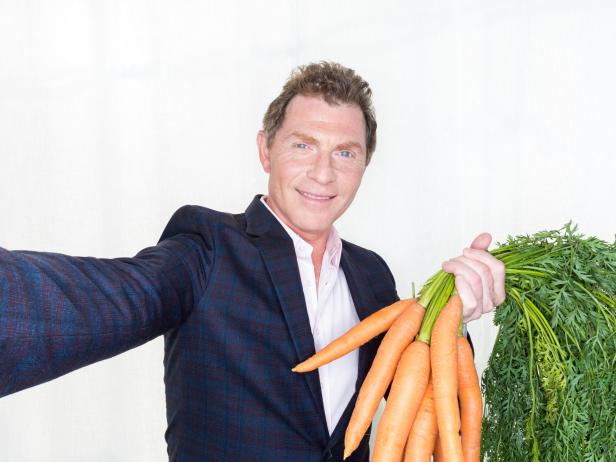 Food Network star Bobby Flay is no stranger to the idea that people want to eat more fruits and vegetables....