One of the best kept secrets in NY is tucked beneath Food Network. In an undisclosed location (think: the warehouse in Indiana Jones), lies a vast storeroom of the dishes, props and accessories FN has used for the past 15 years. Rachael Ray's original GBs, Mario Batali's favorite ravioli rolling pin, Sunny's entire kitchen — it's there.
One artistic visionary, FN set decorator Wendy and her creative prop coordinator, Jamie, have the awesome responsibility of maintaining, organizing, expanding and decorating with the massive collection.
FN Dish will start showcasing certain pieces, like this giant bowl that's great for "kicking light" — (being highly reflective on set). Wendy stumbled across it and knew it would be perfect for a dramatic Iron Chef America ingredient.
Questions about a Food Network set? Need inspiration for an innovative tablescape? Curious about culinary "minis"? Post and Wendy will attend to the most burning questions…
More posts from FN Dish Editor.
Similar Posts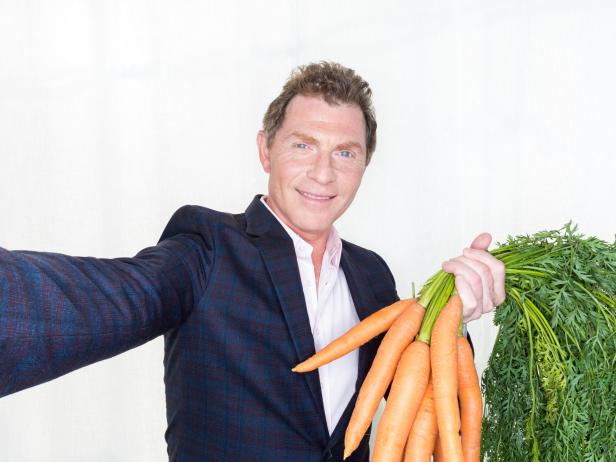 Food Network star Bobby Flay is no stranger to the idea that people want to eat more fruits and vegetables....