On the top floor of our offices at Chelsea Market are a series of state of the art kitchens where recipes are constantly developed, tested and prepared for shows, as well as our two studios. It's here we shoot Iron Chef America, 30 Minute Meals, Guy's Big Bite, Tyler's Ultimate, Cooking for Real, The Next Food Network Star, Ultimate Recipe Showdown, Essence of Emeril and Secrets of a Restaurant Chef.
We just finished taping Season 2 of Ultimate Recipe Showdown : 24 of America's top home cooks compete to cook the ultimate recipes in 6 different categories. Guy Fieri hosts, and it's always a kick to have Guy in the house.  Bonus question, did you happen to see Guy sitting in the audience (front row, natch) of the season premiere of Saturday Night Live ? That shock of blond spikes rising from his head is unmistakable. (Ultimate Recipe Showdown premieres Sun,  January 4th).
Speaking of Guy, have you caught Guy Off The Hook? It's a new show on Sundays at 1:30pm ET/12:30 CT.  Guy has wanted to do an audience show since he started on air.  In fact, the show he pitched when he won The Next Food Network Star was called "Off the Hook".  (But we changed it to "Guy's Big Bite")  Last February, I sat in the audience at the Food Network South Beach Wine & Food Festival and watched Guy as he tore up the house — a funny, electrifying, interactive cooking demo in front of hundreds of fans.  I knew then he was ready. We taped a first season of 6 eps to test out the concept, so let me know what you think.
That's it from where I sit.  I'll answer more of your questions shortly.
Bob
More posts from Bob Tuschman.
Similar Posts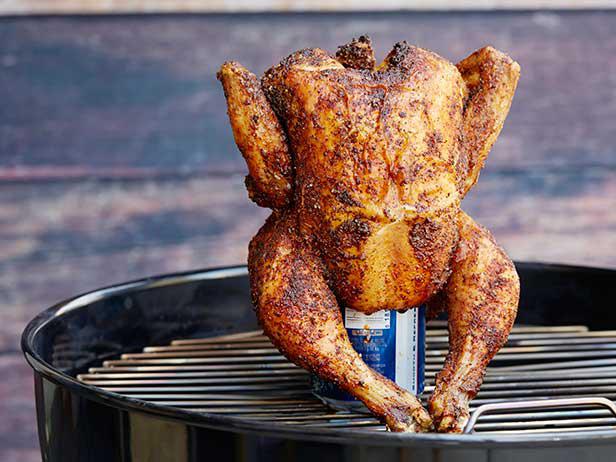 This clever grilling technique is easy enough to perfect even on your first try making it....