Recently, over 60,000 participants came to Slow Food USA's coming-out party in San Francisco. This organization, as its name implies, celebrates real non-processed foods and the farmers, fishermen, cooks, servers and eaters that share them.
I was lucky enough to be part of this well-fed throng. I strolled through the fantastically lush victory gardens in front of SF City Hall, stuffed myself silly ("slow" didn't mean "restrained") on delicious foods that included incredible Olympia oysters, rustic Southern soused pork and cornbread with sorghum and buttermilk, vibrant Bronx grapes, perfect peaches, awesome ice creams, intense chocolates, artisanal cheeses and salumi, remarkable Indian flatbreads and the best hand-crafted beers.

Although a couple pounds may be with me for a bit, it was the Food for Thought series that will stay with me forever. SFN assembled the best and the brightest of the food community — Michael Pollan, Corby Kummer, Wendell Berry, Carlo Petrini, Alice Waters, Vandana Shiva, Marion Nestle, and James Oseland — to grapple with the bigger questions about how we choose to feed ourselves. These panels were inspiring. The issues aren't simple, and we have lots of work to do to build a sustainable food system that is good, clean, and fair. But the energy and passion of all the participants was a fantastic opening act.

Check out this declaration that emerged from the panel discussions: http://fooddeclaration.org
Katherine Alford, Test Kitchen Director
More posts from Food Network Kitchen.
Similar Posts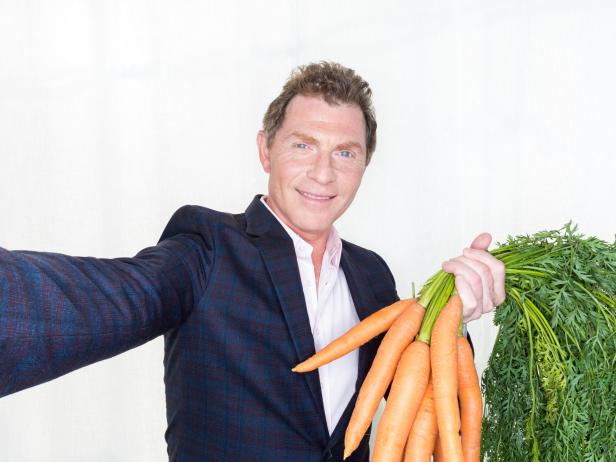 Food Network star Bobby Flay is no stranger to the idea that people want to eat more fruits and vegetables....