Food Network's Executive Chef Rob Bleifer serving up shrimp and grits at Chelsea Market After Dark kickoff event.
Breaking fast is a tradition after fasting for the Jewish holiday Yom Kippur. It consists of a light meal of bagels, spreads and smoked fish.
Well, last night I changed it up. The first ever Food Network New York City Wine and Food Festival kicked off last night, and what a kickoff it was. It started at 7pm sharp up in the Food Network studios with a VIP party. Everywhere you looked there were Food Network faces, the Neelys, Nigella, Anne Burrell, it goes on and on.
Let's get to the food: didn't see any bagels or spreads around the room. What I did see was amazing food that the Food Network Kitchens put out. Upside down lobster pot pie, mouthwatering pate, falafel bites, crusted lamb with fig mostarda, and house-cured smoked salmon (OK, so there was some smoked fish). The night continued downstairs with Chelsea Market After Dark, where we put out some shrimp and grits and tender duck confit.
The festival continues all weekend and it's going to rock. Anyone going to the festival? Let us know what you thought. I have to say, it was definitely a good way to break the fast.
Dave Mechlowicz, Culinary Purchasing Manager
More posts from Food Network Kitchen.
Similar Posts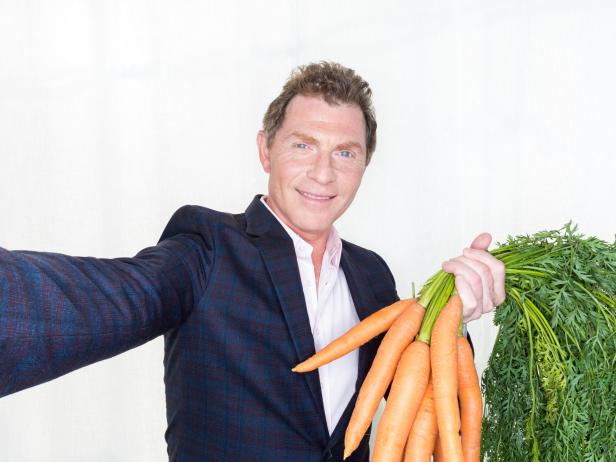 Food Network star Bobby Flay is no stranger to the idea that people want to eat more fruits and vegetables....