It's October, and when you live in the Northeast and have an almost 4 year old, that means apple picking. We picked Northern Spy, Macoun and Ida Red apples. While the picking and farm was lots of fun, my daughter was really excited about what happened after the farm — pie!
If you've ever tried to bake a pie with a preschooler, you know it's a lesson in patience. There's really no telling them that if you squish the dough too much the crust will be tough. We used the Northern Spy apples for the pie because they have a nice balance of sweet and tart and hold up well when baking. My daughter liked using them because she thought the name was funny. Slightly tough crust aside, the pie turned out great. What else are we going to do with the bushel of apples we have? Here's what's on the menu this week:
The Ida Reds will be made into applesauce for little brother (he's 9 months).

The Macouns into butternut squash and apple soup that will be for dinners, the lunchbox, and the freezer for those days when I can't possibly get dinner on the table by 6:30.

Some peanut butter yogurt (plain yogurt, honey and peanut butter) to dip fresh apple slices in for snacks.

And lastly, an apple slaw with a hoisin glazed pork loin.
Any apples left after all that will come to work and be up for grabs.
Jill Novatt, Executive Culinary Producer
More posts from Food Network Kitchen.
Similar Posts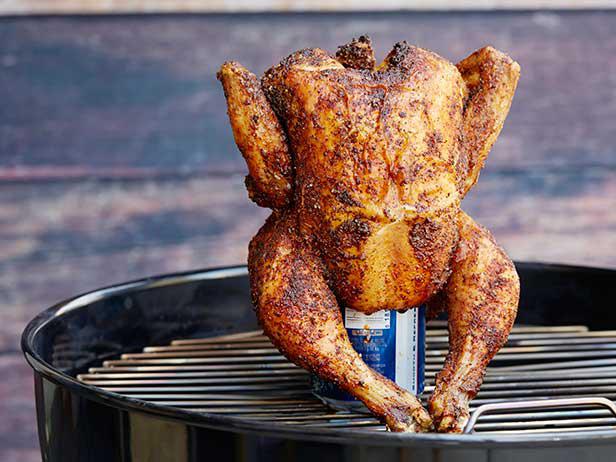 This clever grilling technique is easy enough to perfect even on your first try making it....