You may be wondering: just what do a bunch of chefs, culinary producers and recipe developers eat for lunch?
Well, the truth is, we don't know until we get to work and rummage through the walk-in fridge to see what we have to hurry up and eat before it's only good for compost.
Actually, the truth is, we take our staff meal here seriously and everyone pitches in so that our "family meals" are not just delicious, but something to write home about. Thanks to Charlie Granquist, one of our food stylists, today the meal was so special, it was even worthy of a pic.
Now that's some nice looking fish…stay tuned for more family meal pics from the Behind the Scenes Team.
Claudia Sidoti, Recipe Developer, Culinary Production
More posts from Food Network Kitchen.
Similar Posts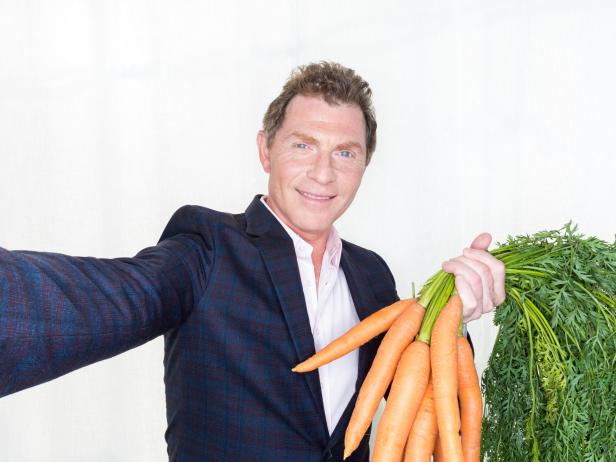 Food Network star Bobby Flay is no stranger to the idea that people want to eat more fruits and vegetables....