I recently discovered the meaning of the phrase "necessity is the mother of invention" when I set out to use up the last of my watermelon by making homemade ices. A quick and easy way to enjoy fruit that is lingering on the overripe — just a little simple syrup, pureed fruit (strained) and perhaps a squeeze of lemon juice. My kids were motivated to help, since they love anything sweet and frozen. Only one snag: I realized after the watermelon mixture was made that not only did I not have proper Popsicle molds, but I also did not have any Popsicle sticks to stick into cups — what to do? As I rummaged through my miscellaneous cabinet of cookware (a bigger endeavor than making ices), I spotted my cupcake pan and quickly decided to make frozen watermelon cupcakes. I lined the pan with cupcake liners, poured in the mixture, froze it for about 6 hours and…presto: the cutest cupcakes and a perfect summertime treat anytime! Sometimes inspiration comes out of desperation.
Claudia Sidoti, Recipe Developer, Culinary Production
More posts from Food Network Kitchen.
Similar Posts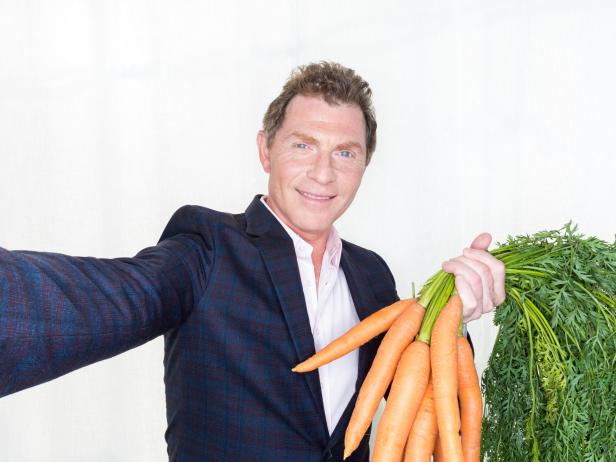 Food Network star Bobby Flay is no stranger to the idea that people want to eat more fruits and vegetables....