As long as I can remember, I've been crazy for carrot cake. Each year for my birthday, my mother would ask what kind of cake I wanted. Every year without fail, I'd reply "carrot cake," and my mother would turn her classic carrot cake into a themed creation of my choosing. One year, slathered in aqua-blue cream cheese icing, it became a pool for my pool party. Another year it became a yellow studded pineapple for a luau party.
I never understood why, every time she sliced into the cake, we got a "carrot cake again?" moan from my birthday regulars. I was always thrilled to see the brilliant orange beneath the layers of icing and couldn't imagine why anyone else wouldn't be. Years later, I still haven't quite accepted that carrot cake is a love-it or hate-it kind of cake, with not everyone residing firmly in my camp. For those that do, I want to share my latest carrot cake find — pale ivory carrot cake ice cream from Sparky's Homemade Ice Cream in Columbia, MO, with subtle flecks of sweet carrot and bite-size bits of walnut. Creamy, toothsome, and incredibly satisfying, it brought me right back to birthday bliss.
Sarah Copeland, Recipe Developer, Test Kitchen
More posts from Food Network Kitchen.
Similar Posts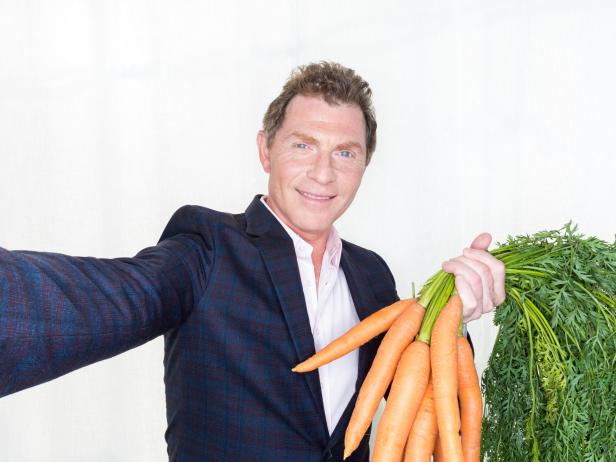 Food Network star Bobby Flay is no stranger to the idea that people want to eat more fruits and vegetables....